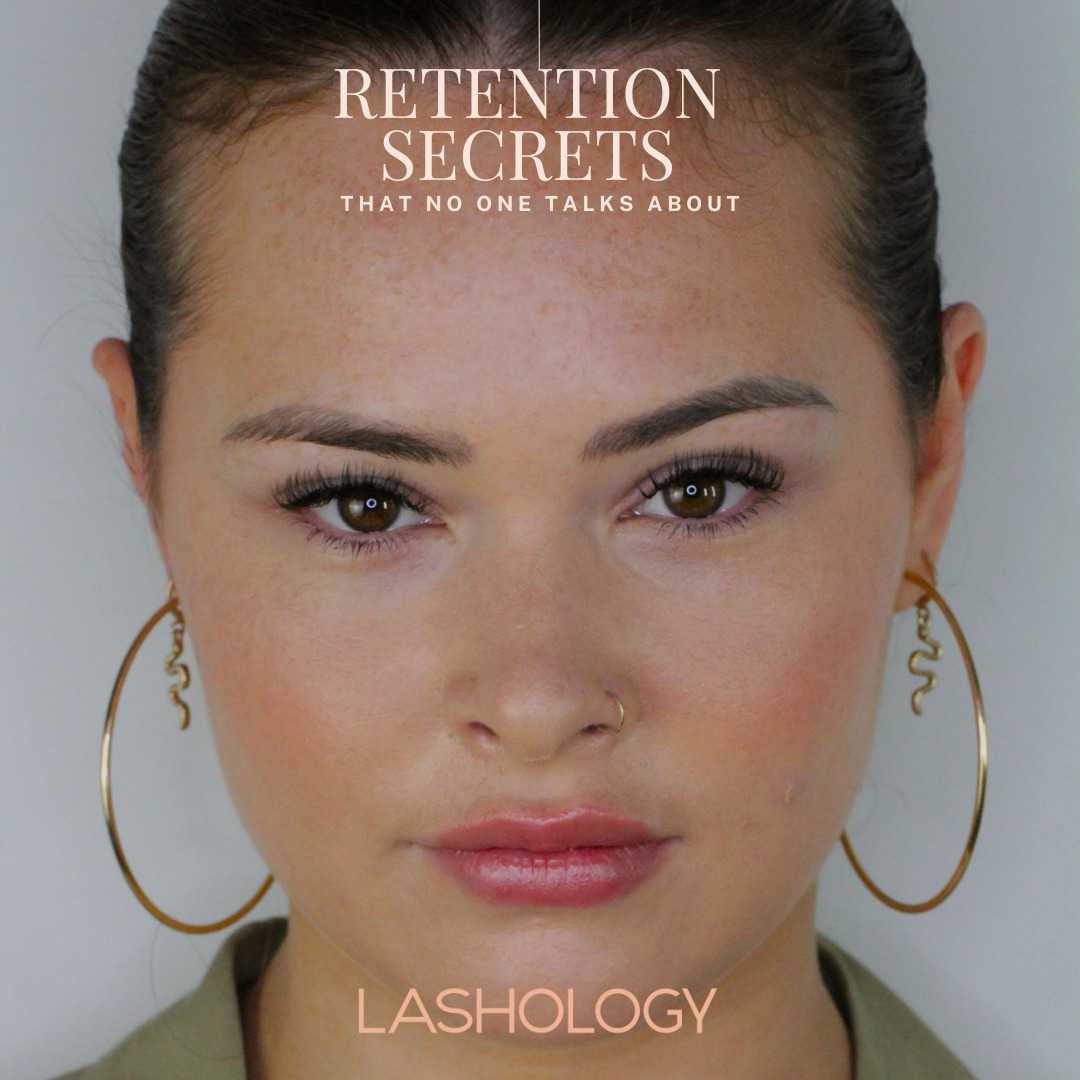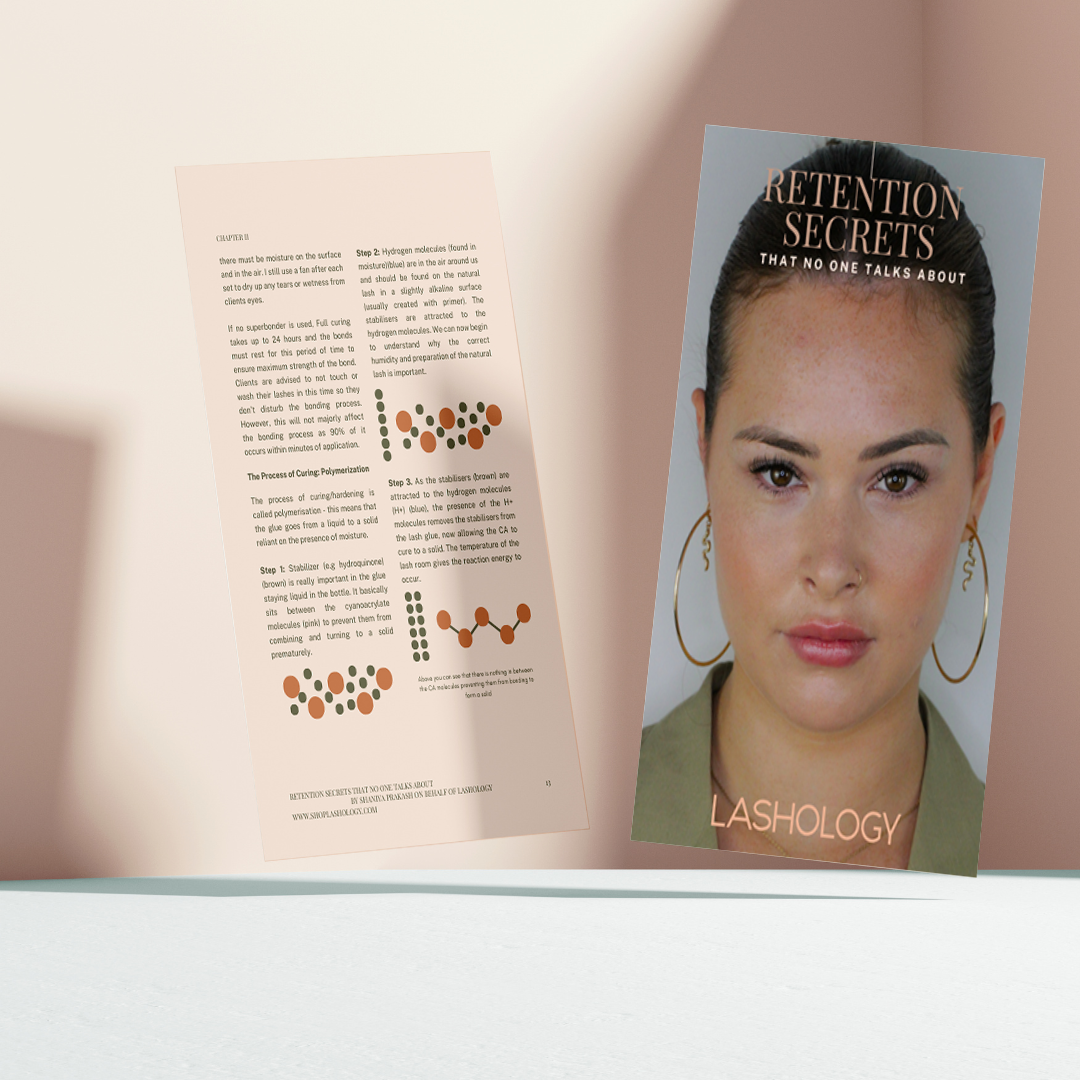 Retention Secrets That No One Talks About
Discover our Retention Secrets E-book that is revolutionizing how lash artist view retention. If you've struggled with retention issues, extensions popping off during application, or if you're curious about the truth behind lash aftercare, this guide is tailor-made for you.
Crafted by the founder of Lashology, this E-book delves deep into the secrets of achieving remarkable retention. We unveil the startling truth that 90% of retention is within your control, allowing you to take charge of your lash business like never before.
We understand your desire to provide the best for your clients, which is why we're here to share our wealth of knowledge and help you steer clear of the pitfalls we've encountered. Within the pages of this E-book, we unlock the five essential factors that contribute to exceptional retention:
Mastering Glue Usage and Application: We begin with the fundamentals, guiding you through precise application techniques and optimal glue usage. You'll gain insights into the ideal amount of glue to use, the dangers of excessive application, and the art of picking up the perfect amount of glue for flawless results.

Unveiling the Secrets of Adhesive: Prepare for a deep dive into the intricate world of adhesives. We unravel the mysteries of curing times, explore the ingredients found in adhesives (such as cyanoacrylate, PMMA, carbon black, and stabilizers), shed light on the polymerization process in relation to humidity (curing), delve into allergic reactions, and debunk the myths surrounding lash aftercare. By the end of this chapter, you'll feel like an adhesive expert, armed with essential knowledge about the most crucial product in our industry.

Perfecting Client Lash Preparation: Possibly the most vital chapter, as this information is rarely discussed elsewhere! We answer questions about hair porosity, lash pH, and how to manipulate these factors to create the ideal foundation for lash extensions. Prepare to have your mind blown with these invaluable insights.

Navigating Humidity and Temperature: We all understand the importance of maintaining optimal humidity and temperature levels, but do you know why? We delve into topics like air circulation, working in different climates, post-treatment products, and tackling the dreaded issue of extensions popping off during application. Say goodbye to these challenges as you gain a comprehensive understanding of their causes and solutions.

Harnessing the Power of Fresh Glue: While it may seem obvious, we provide a fresh perspective on what "fresh glue" truly means. Discover the crucial factors that ensure you're using glue at its peak performance for flawless applications.
BONUS: Primer Cheat Sheet: As a special bonus, we provide a valuable cheat sheet on primers, enhancing your understanding of this essential lash extension tool.
By the time you finish this E-book, you'll know exactly how to tackle retention issues, and we'll be the ones assisting you in overcoming any remaining challenges. Don't miss out on this opportunity to elevate your lash business to new heights.
Flexible payment options available through Afterpay and Zippay.
Sale price

$72.00 USD
Regular price
(/)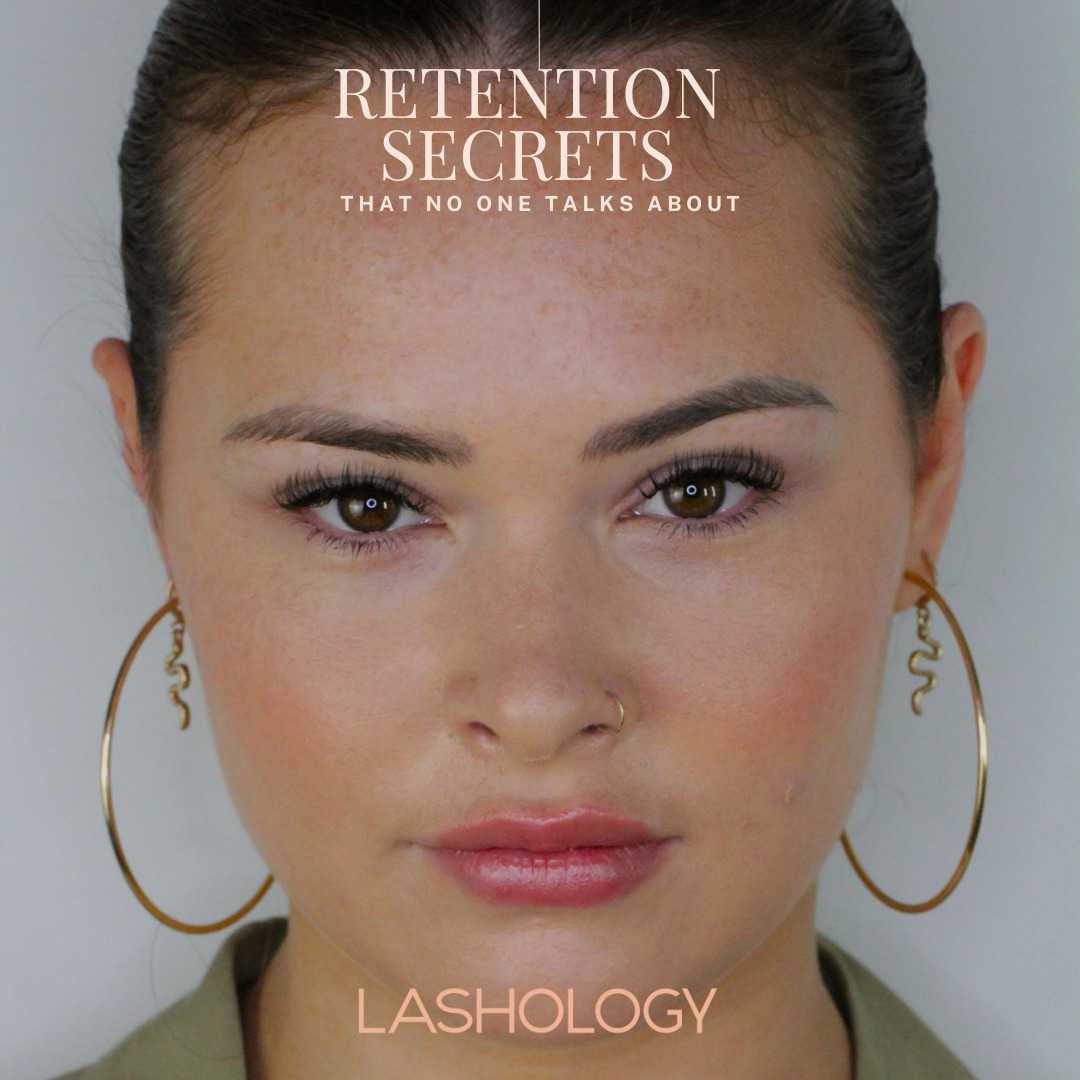 Retention Secrets That No One Talks About
Sale price

$72.00 USD
Regular price
Choose options