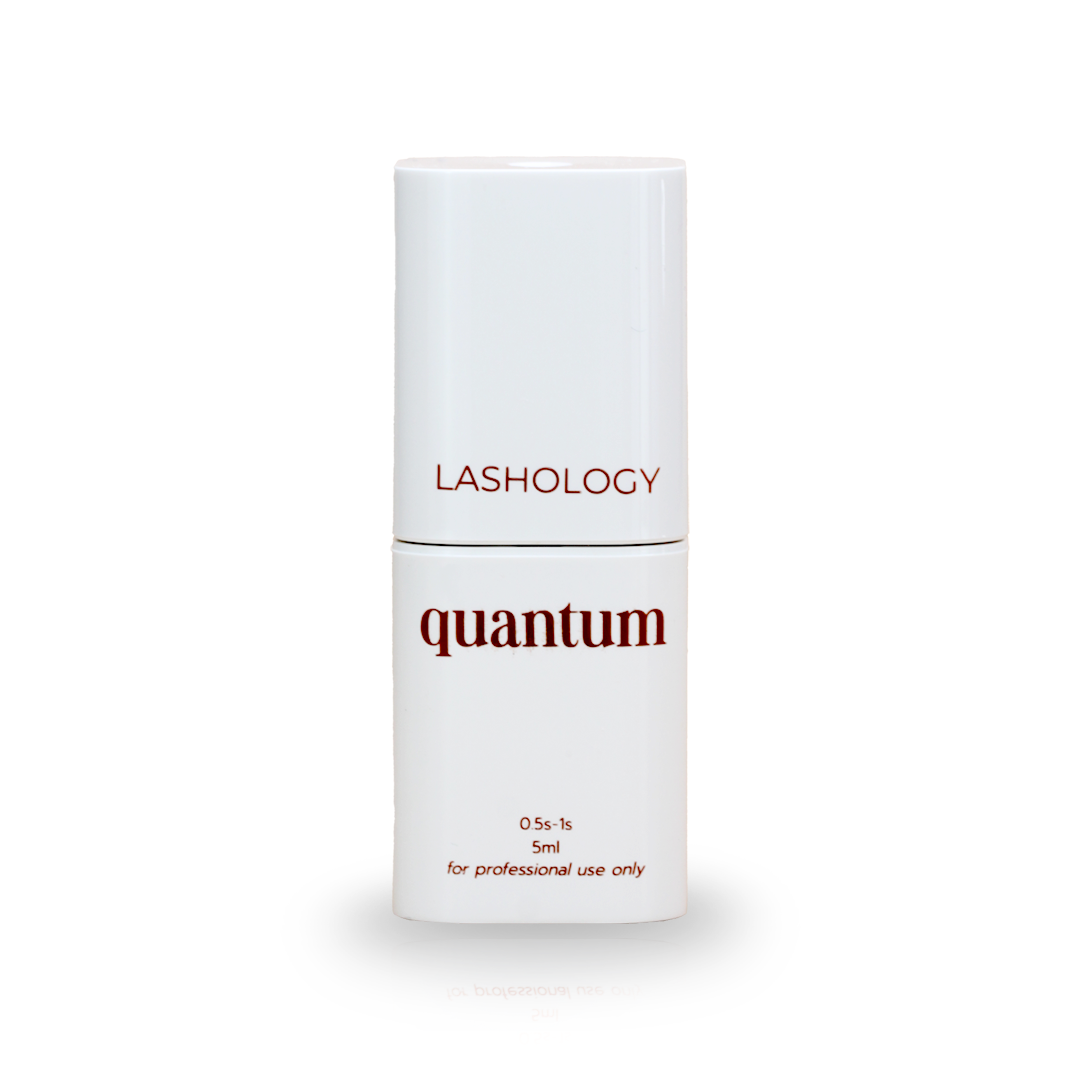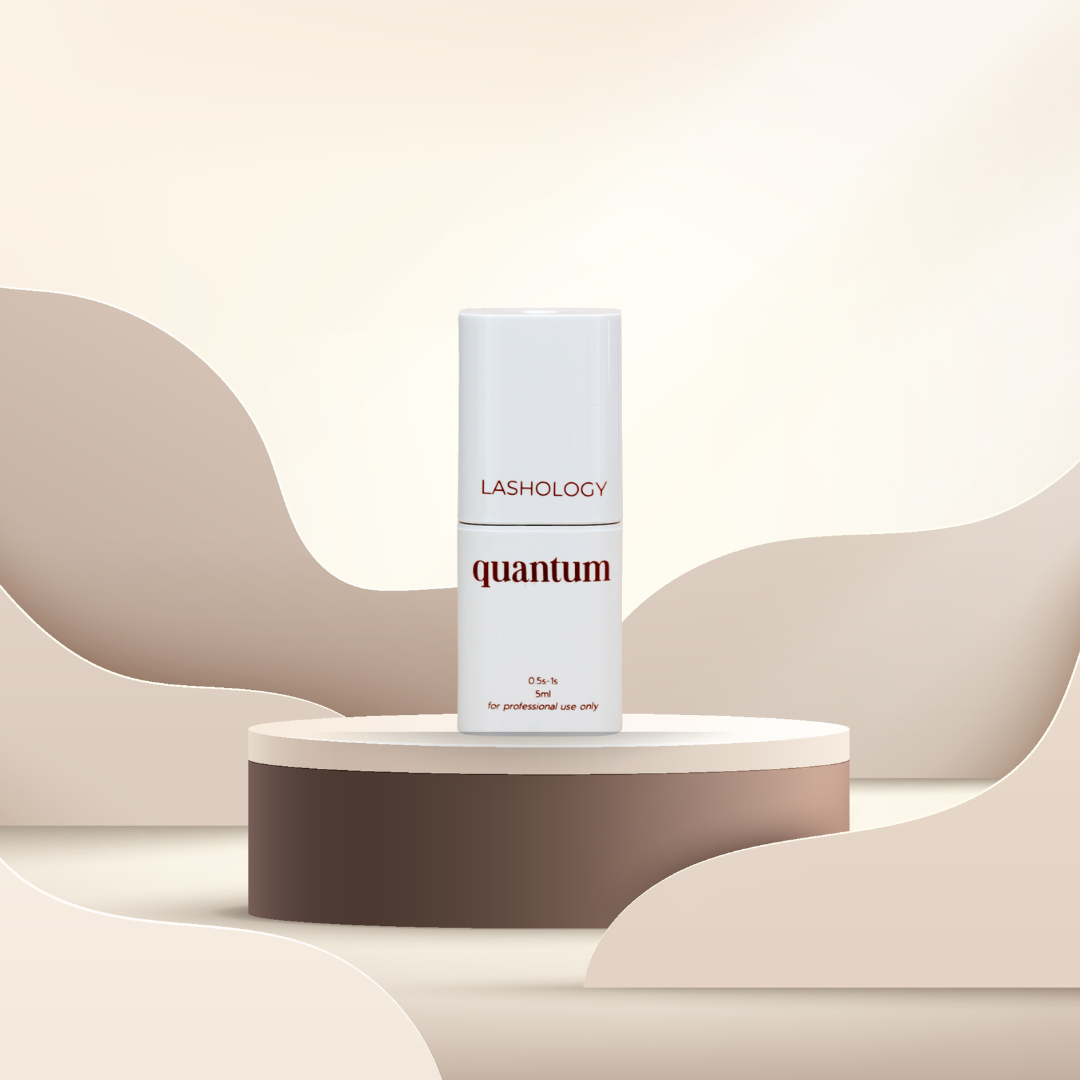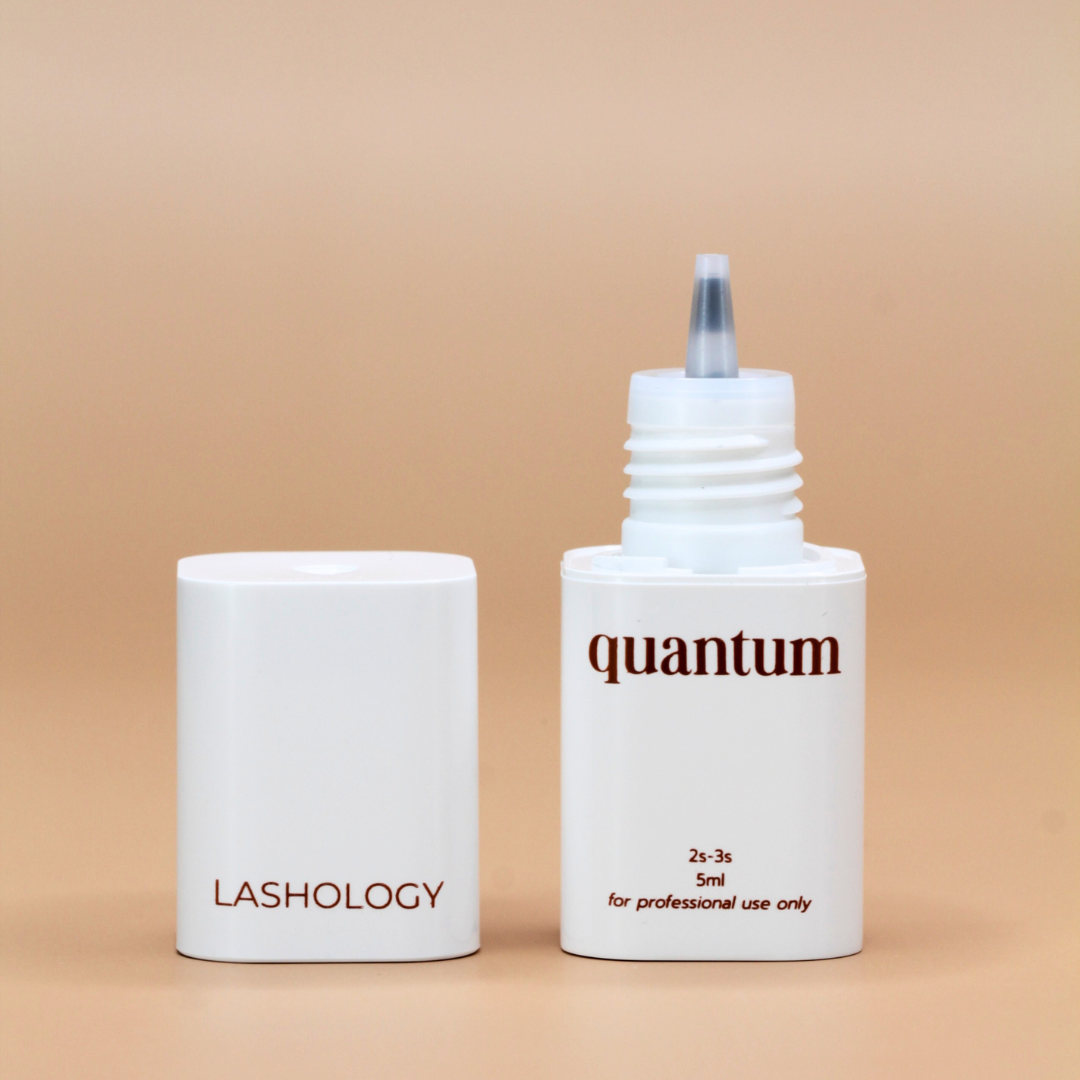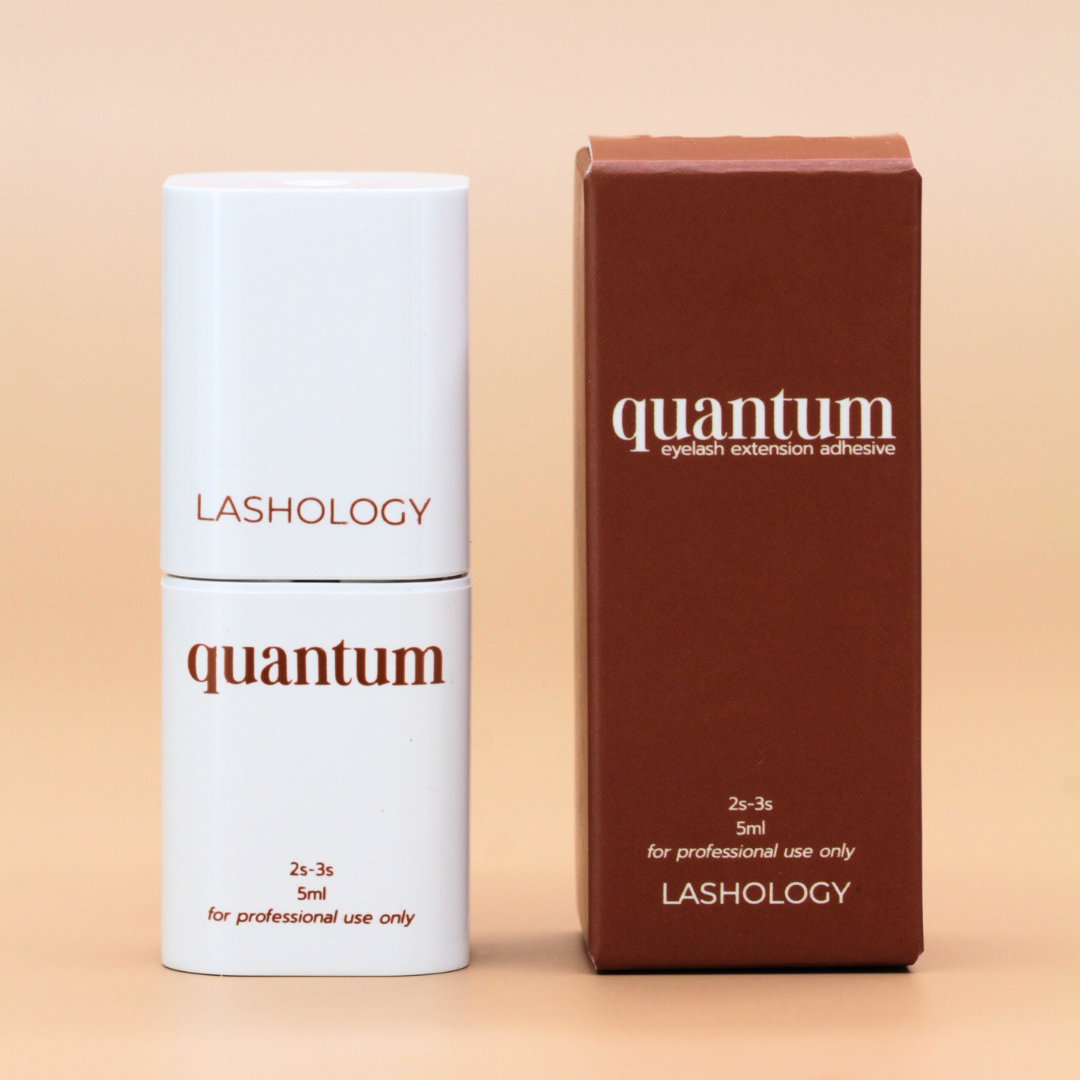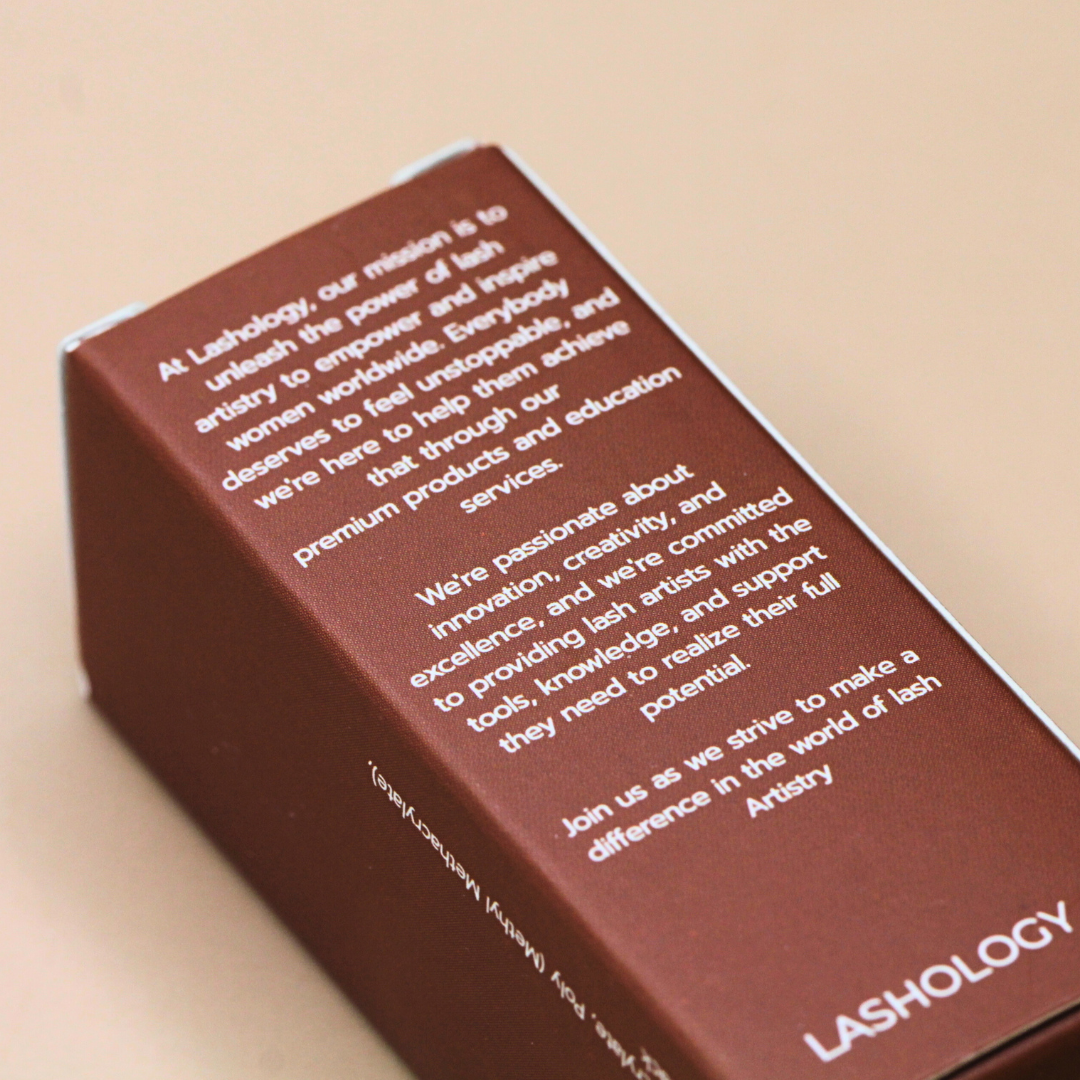 'Quantum' Adhesive
We have dedicated ourselves to creating a truly exceptional adhesive in collaboration with expert chemists and manufacturers. Quantum stands above the rest, boasting a remarkable formula that is both serious and approachable, while maintaining the highest standards of safety and performance.

We understand the importance of providing a safe and comfortable experience for both the technician and the client. That's why our adhesive is meticulously formulated to be free of latex and formaldehyde, ensuring peace of mind and reducing the risk of irritation or allergies.
What sets Lashology apart is our commitment to harnessing the power of science to enhance your artistry - and we have done so with this adhesive. 



Sale price

$46.00 USD
Regular price
(/)
What is the difference between Quantum and Essential?

Very few adhesives can perform best in high humidity and even less can perform in humidity over 70%. Quantum is able to work in a large range, between
40%-80% (performing best over 60%), making is the perfect glue for unstable
environments, environments that have a high humidity or humid summer months.

Essential is an all rounder that works with a smaller humidity range of 40%-70%
and is best used in environments that consistently falls within this range.
Essential works optimally in a humidity range of 40%-70% and a temperature
range of 21C-28C however it can work in a humidity range of 30%-70% and a
temperature range of 18C-28C.
How do I know Quantum is right for me?

If the temperature and humidity in your environment is inconsistent but falls on the higher end (50%RH and 20C+) and you enjoy working with a thinner glue to snatch your bases, then Quantum is for you.

If you require any assistance, please reach out to our support team at
hello@lashology.com
How to Use

Using Quantum is a breeze. Here's how to make the most of it:

First Use: When you crack open that fresh bottle of Quantum, you'll need to pierce the adhesive tip. Just a heads up, it might get a little messy with some excess adhesive, so keep a trusty lint-free cloth handy for quick clean-up.
Shake It Up: Shake, shake, shake! Give your Quantum adhesive a good shake for around 30 seconds before every drop. To prevent adhesive clogging the nozzle, only shake side to side. Always ensure your lid is closed tightly before shaking.
Storage Secrets: You do not need to storage this adhesive in the fridge (Opened or unopened!) Unopened bottles of Quantum can be stored for up to 6 months, maintaining their pristine quality. But once you've popped that seal, we recommend changing the glue every 4 to 6 weeks. Trust us, fresh glue means flawless results!
Optimal Conditions

Quantum Adhesive '0.5s Curing':
Temperature: 17-25 ℃
Humidity: 45-80%RH

Quantum Adhesive '2s Curing':
Temperature - 17-28 ℃r
Humidity: 45-80RH

Please note that the higher the humidity and temperature in your working space, the quicker the glue will cure. The lower it is, the slower the glue will cure. 
Ingredients

Ethyl 2 cyanoacrylate, Poly Methyl Methacrylate, Butyl 2 Cyanoacrylate, Carbon Black, Perfurme Properties,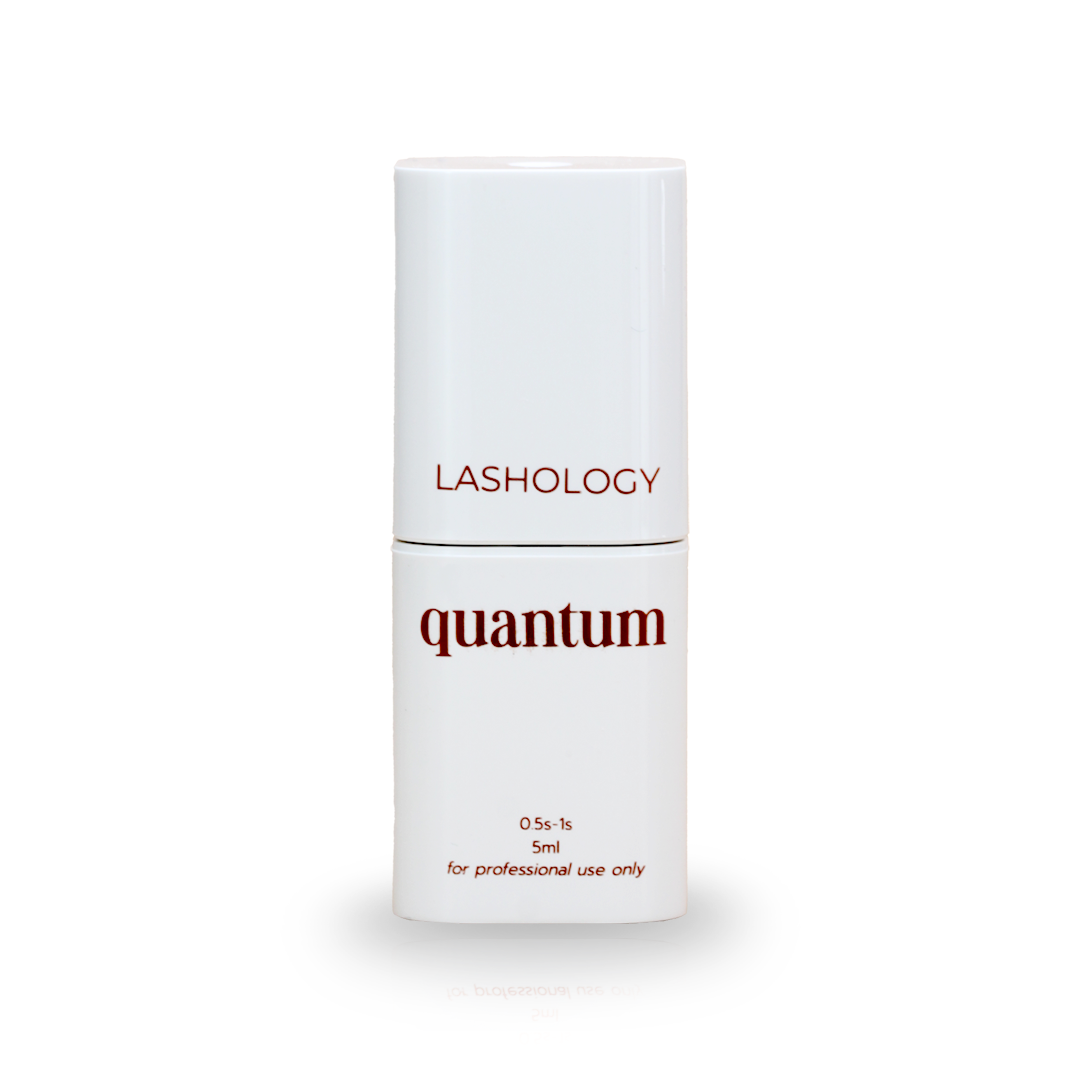 'Quantum' Adhesive
Sale price

$46.00 USD
Regular price
Choose options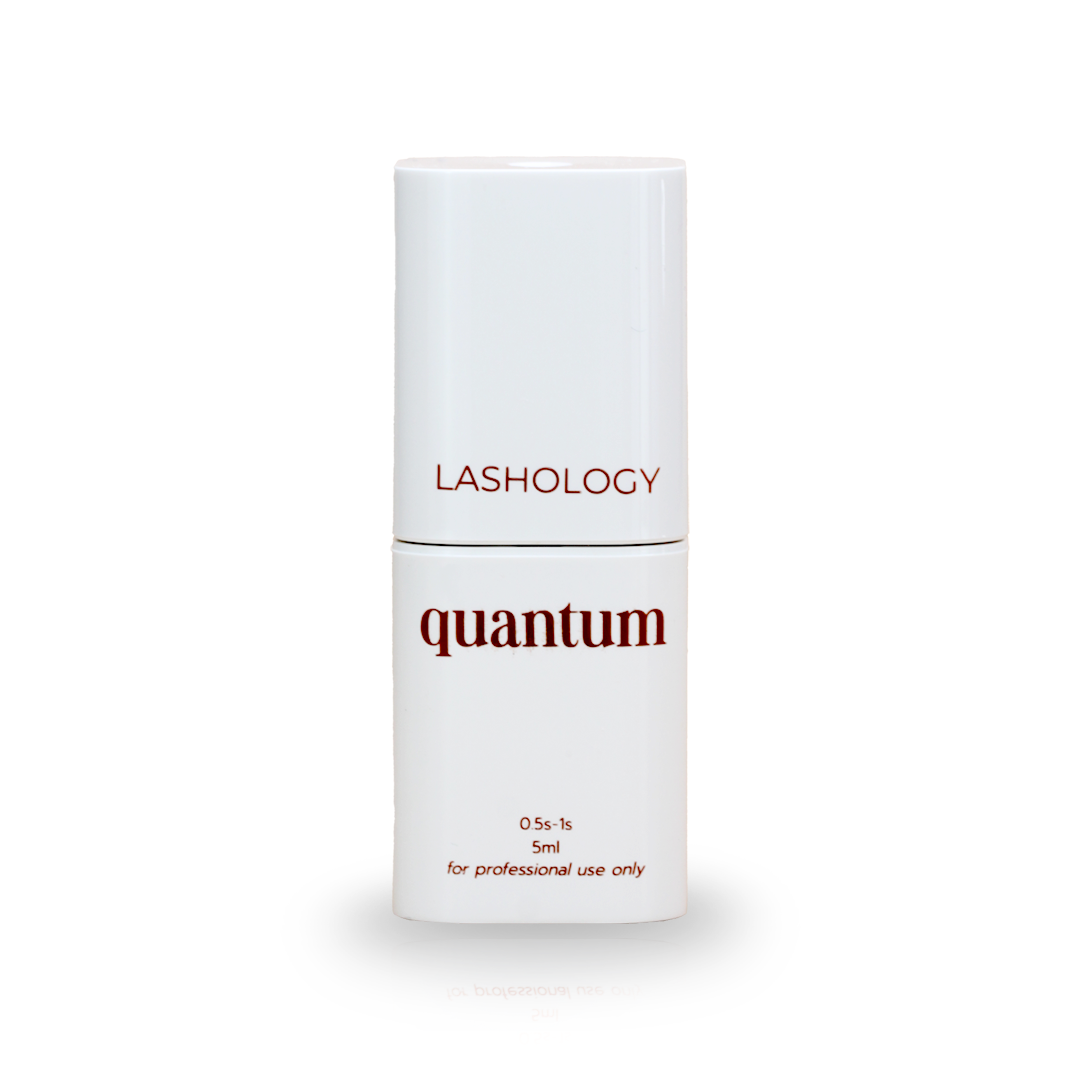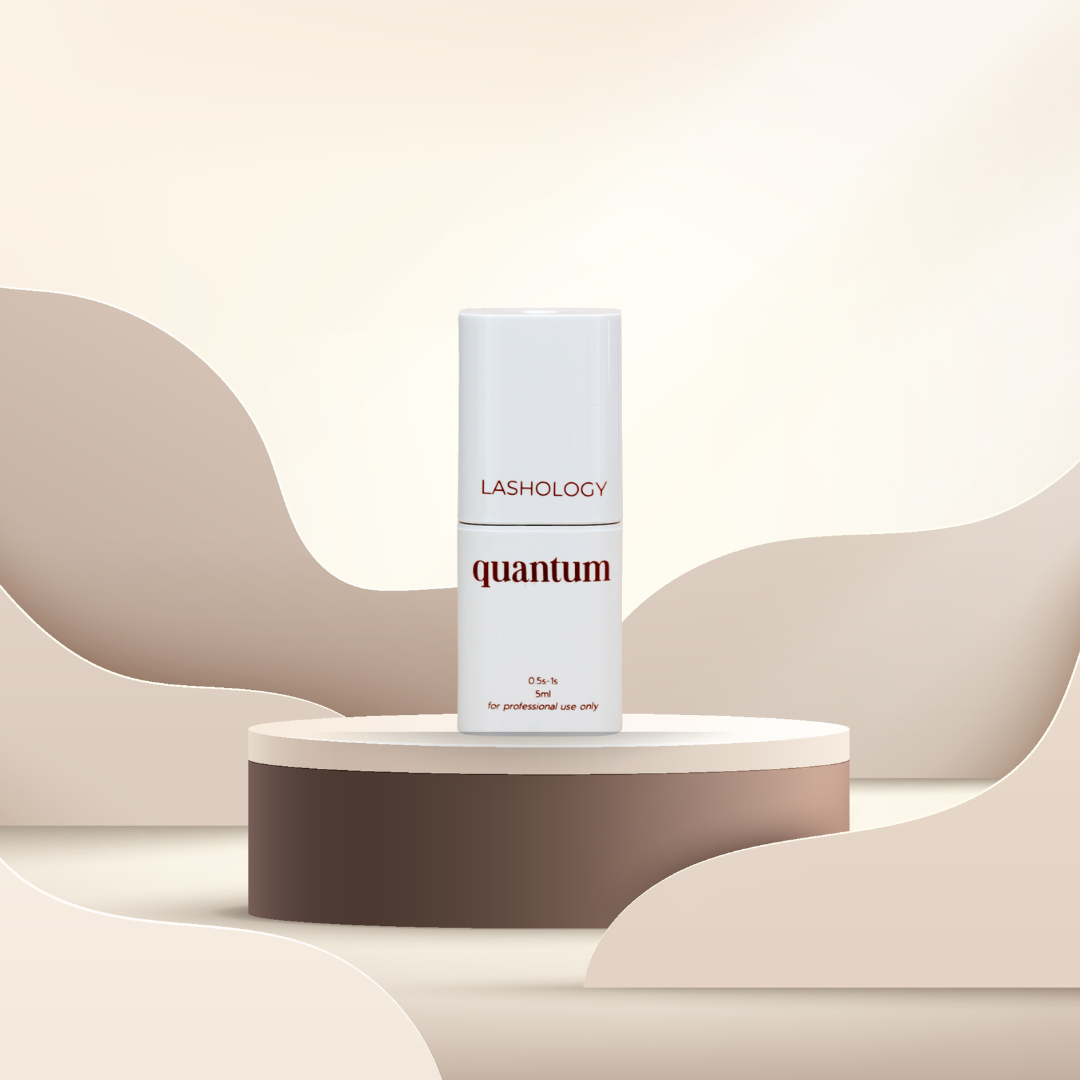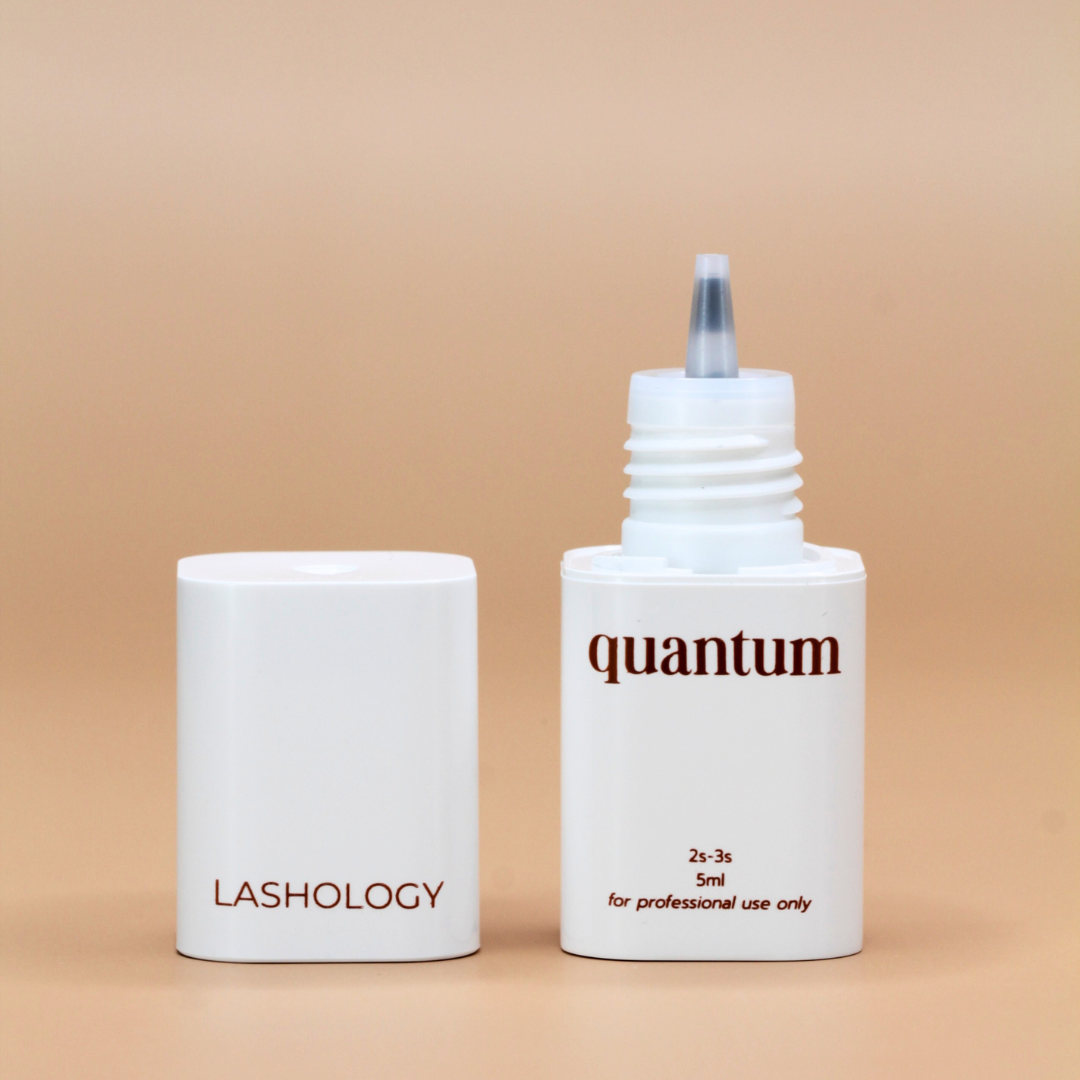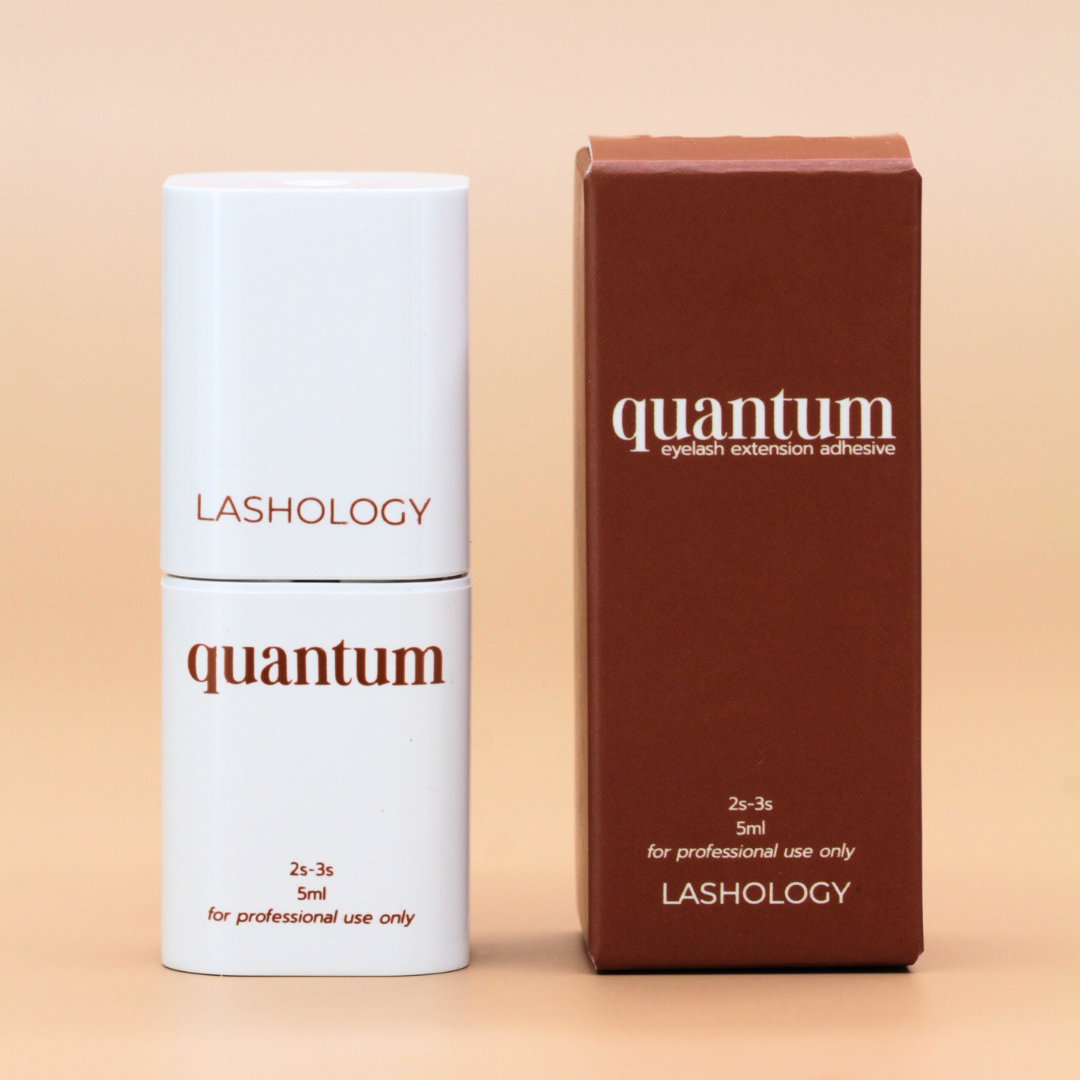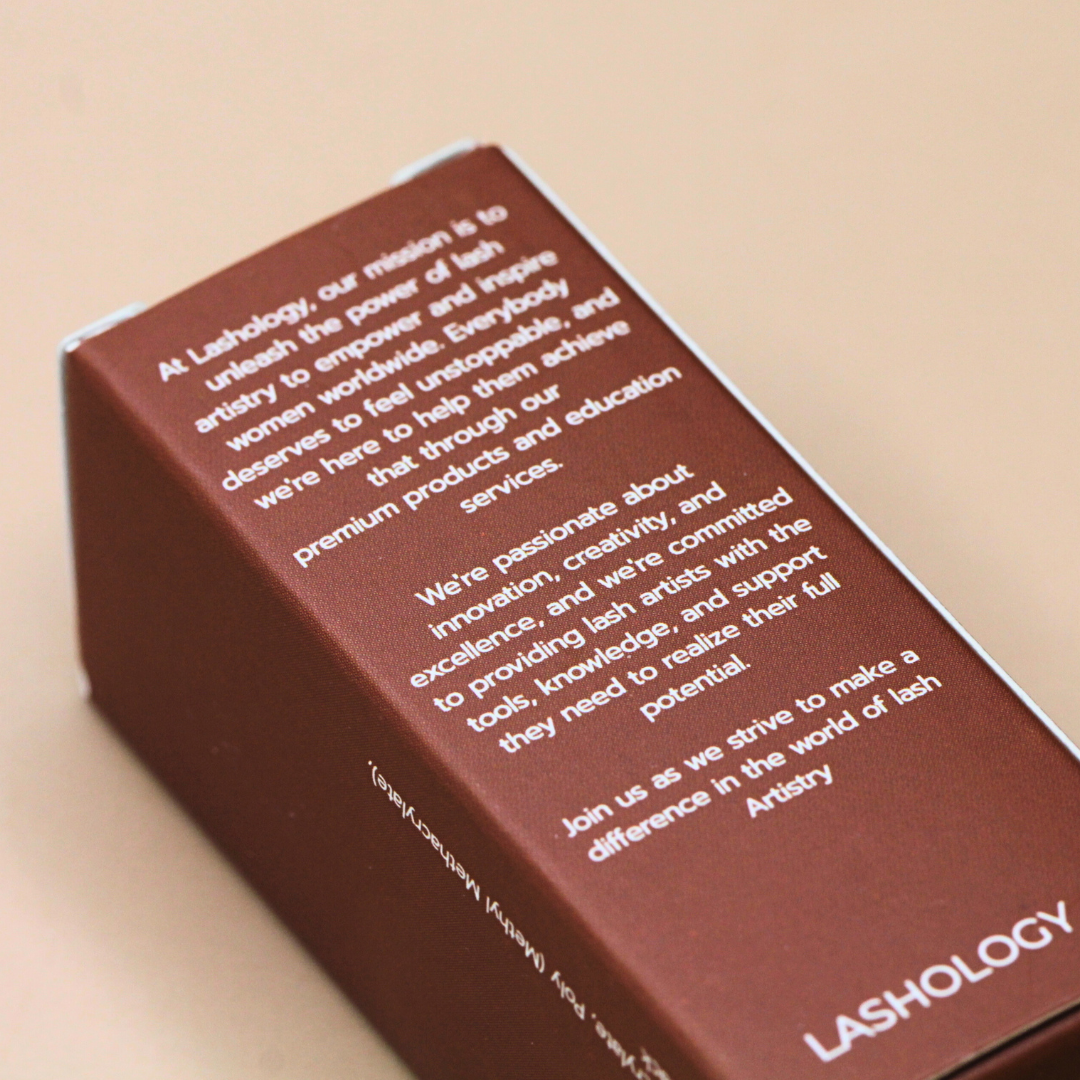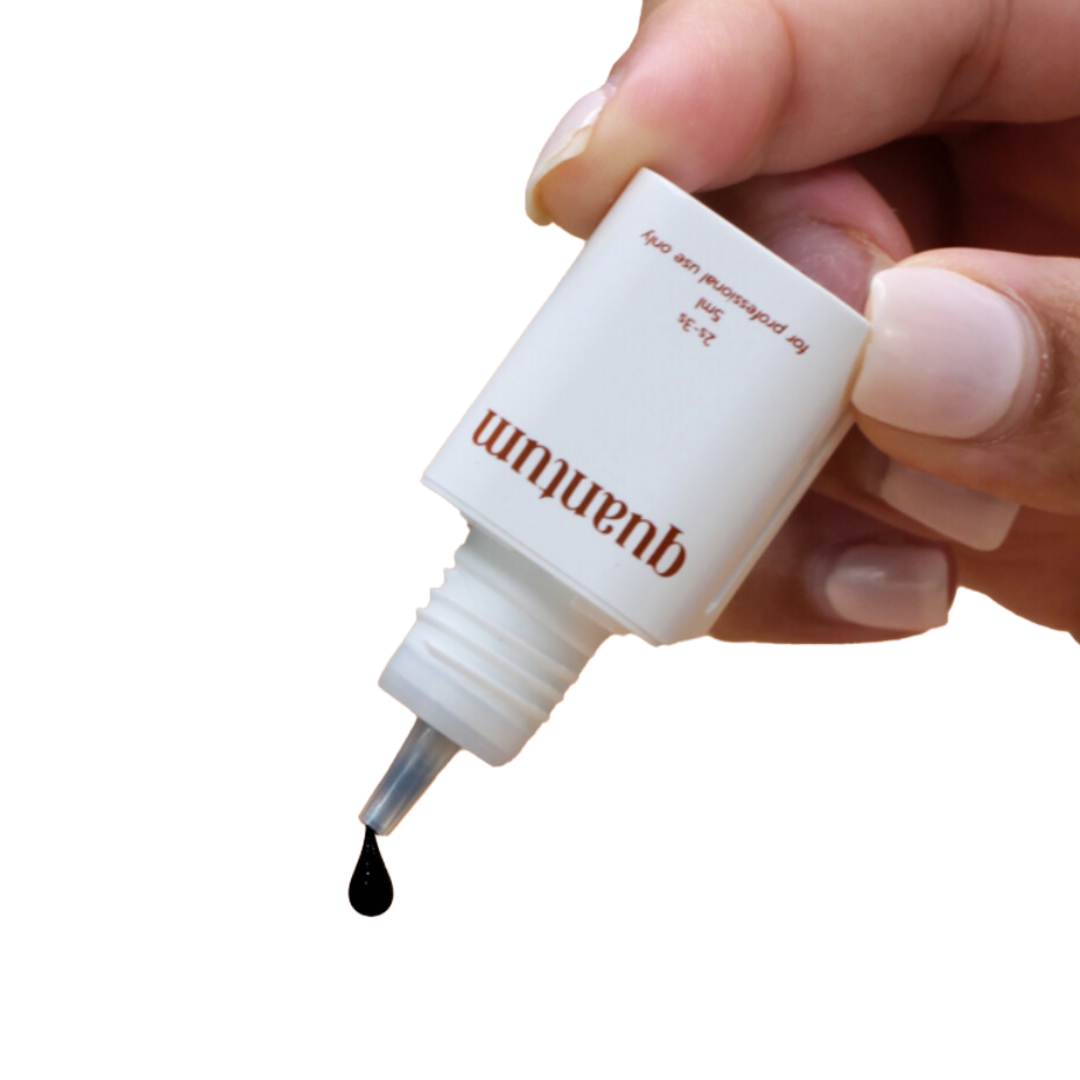 Unmatched Adaptability
Quantum is remarkably moldable, able to function in humidity up to 80%, allowing for seamless application and adaptation to different lash types. It responds quickly to environmental changes, ensuring a reliable bond that lasts/
LOW FUMES
We understand the importance of creating a comfortable and pleasant atmosphere during lash application. Quantum's low-fume formula minimizes any potential discomfort for both technicians and clients, ensuring a serene and enjoyable experience.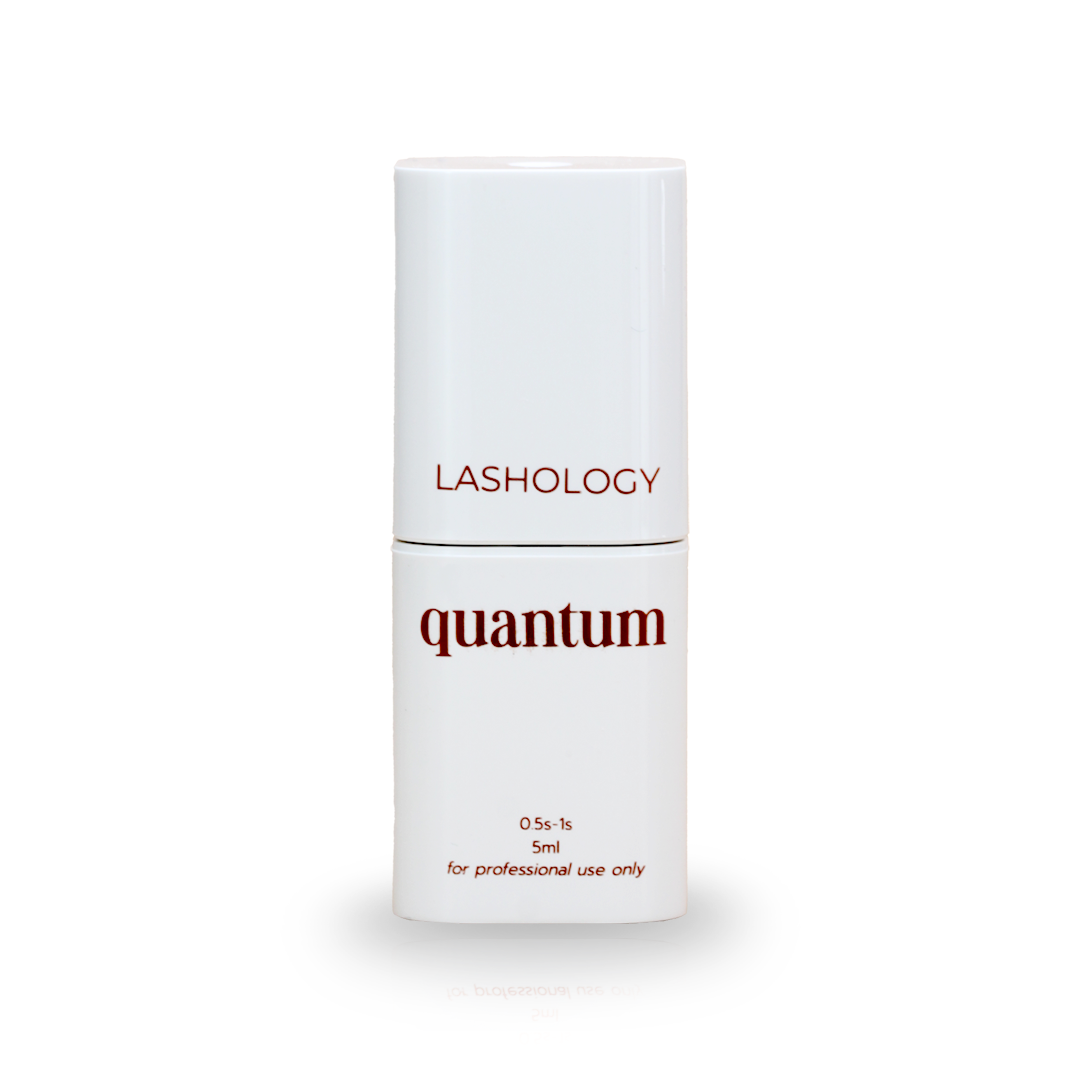 pURITY AT IT'S CORE
Quantum is crafted using only the purest raw ingredients available. We hold ourselves to the highest standards, ensuring that our adhesive meets the strictest quality controls. This commitment to purity translates into exceptional performance and unparalleled results.